Reading Time:
12
minutes
If you don't have a large marketing budget, it can be confusing to figure out which marketing tools you are worth paying a bit more for, which have great free versions, and which you can do without.
Where to start?
Once you've taken some time to understand your audience, brainstorm the social media platforms and/or other distribution channels you will use, and list the campaign goals you're looking to achieve, it's time to build your toolkit!
We've compiled a list of the best free or inexpensive marketing tools your team can use to drive success in 2018.
Hundreds of tools exist to help you with your marketing from every possible angle: researching your market niche and figuring out your competition, creating high quality visual and written content, optimizing your landing pages, improving distribution and targeting, reviewing campaign analytics, and much more.
We've broken our list of free (or inexpensive) marketing tools down into the following categories:
Industry and competitor research
Content design
Landing page creation
Distribution
Analytics
Continuing Education
We've even included a
bonus section of tools that we love but that don't fit into a specific category.
Read through, figure out which ones will be best for you as you grow this year (tip: they're listed from least to most expensive), and comment if you have further ideas!

Research Tools
All marketers must begin with solid research into their customers and competitors. Without this foundation, the rest of your campaign could become useless.
Below are six of the best and most cost-effective tools to get you started on the right foot!

Keyword Research
Google Keyword Planner—Free
The AdWords Keyword Planner, with its basic volume and competition data, is a great tool for beginners—and it's free.
Just enter the specific keywords you'd like to compare, and then view the results: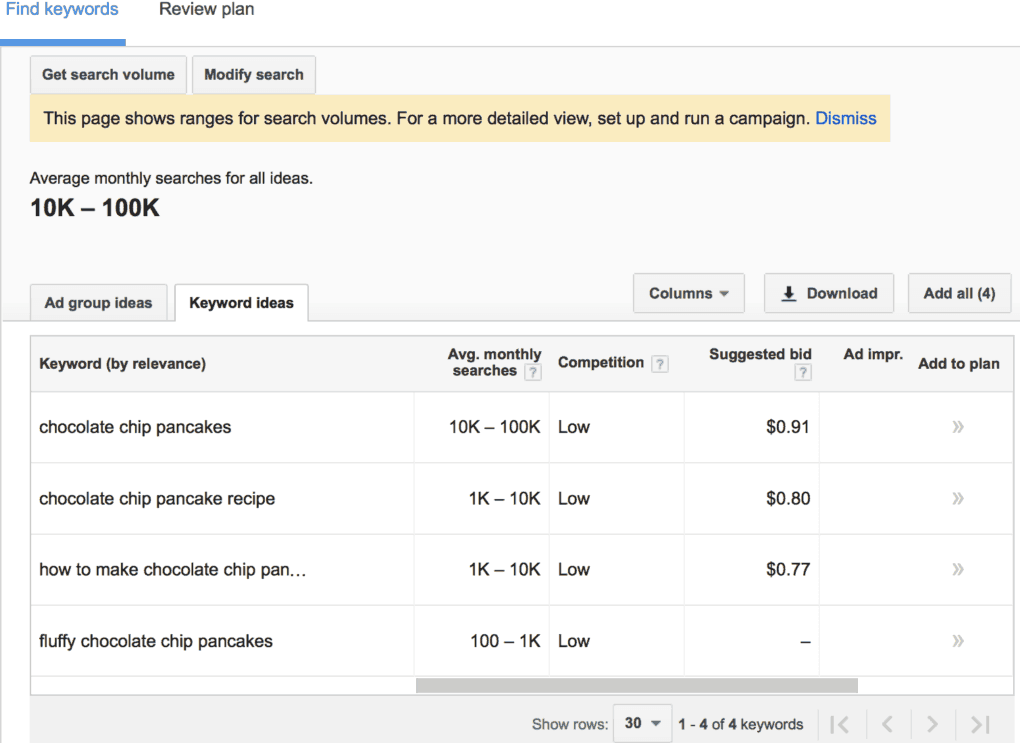 While you can get basic and practical data with AdWords, if you're looking to generate keyword suggestions, check out SEMrush (below), which incorporates that extra feature.
SEMrush—Free trial + discount for pro plan
SEMrush is our favorite keyword-research tool. It provides both short- and long-tail keyword research, as well as information on keywords for both PPC and organic traffic.
A SEMrush keyword search returns data about a keyword's volume of hits, the CPC AdWords price, the number of results, and the competition level:
Better yet, you can tailor your research to more than 131 different countries!
SEMrush is one of the pricier tools we suggest, at $99 per month (Pro plan), but you get a 7-day free trial before committing and can save $200 if you sign up for an annual subscription.
Moz—Free version for lower search requirements + free trial for the full version
Moz is one of the best SEO resources out there, and its Keyword Explorer is in high demand.
The platform is very user-friendly, with both numeric and visual representations of a keyword's monthly search volume, opportunities for ranking, priority, and difficulty.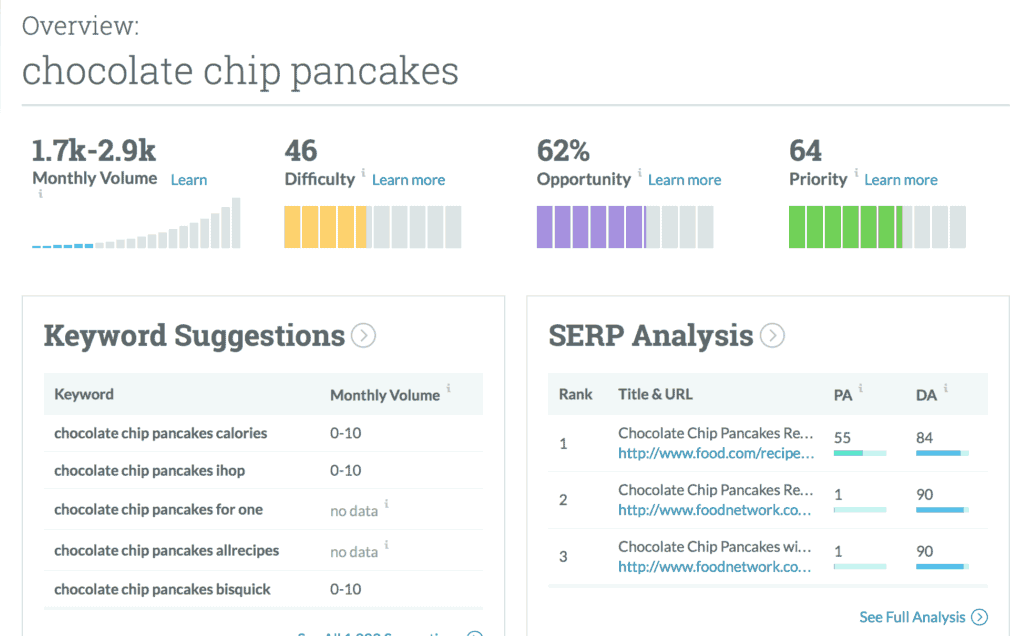 Keyword Explorer also delivers new keyword suggestions and excellent SERP analysis.
Moz's free version of the tool allows for 10 queries a month; after that, you're bumped up to Moz Pro for $159 per month—but you do have the option of a 30-day free trial to test out the full set of offerings.

Industry Research
Data Scraper—Free, easy-to-install Chrome extension
If you're looking for data to support display campaigns and/or outreach, look no further than Data Scraper, a free Chrome extension that allows you to download any form of data from a website: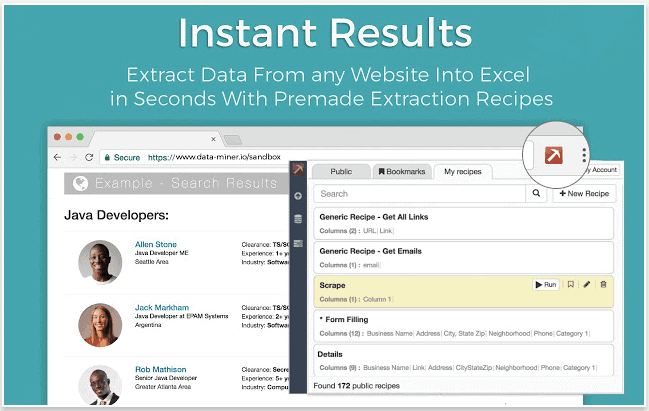 For example, you can extract phone numbers and even a list of Google search results. Just define your filters, and then download the spreadsheet. You get 500 page scrapes per month with Data Scraper's free tool—enough for most small to medium-size marketers. If you want more, pricer plans range from $20–$200/month.
SpyFu—Modest monthly fee + unlimited access to SpyFu data
SpyFu helps you understand your competitors by homing in on the keywords they're working with. For example, you can see which keywords are being used in their marketing campaigns. Type in a competitor's URL and SpyFu will pull up how many keywords they're ranking for, along with their website's estimated clicks-per-month and the ratio of organic to paid traffic: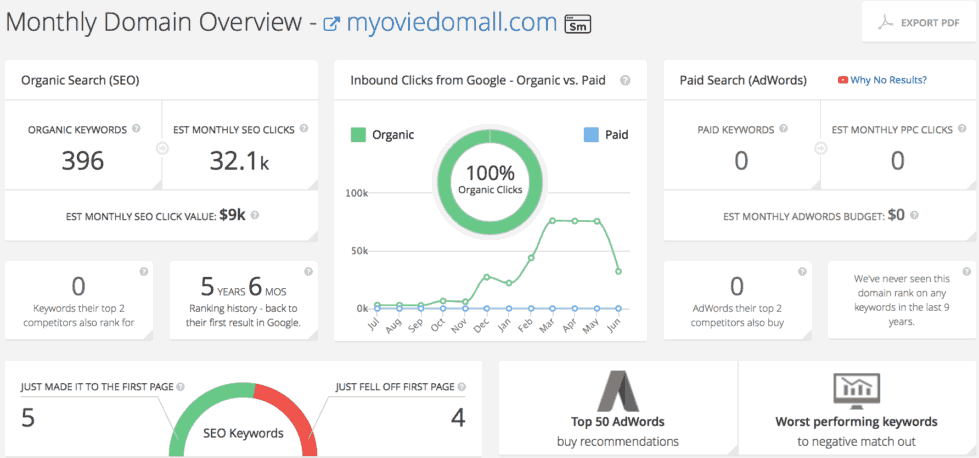 SpyFu breaks the data down even further for paid keywords, and offers insights into your competitor's top competitors, allowing you to gain greater industry understanding.
SpyFu's basic plan is $39/month (or $33/month if you sign up for an annual subscription). More expensive Pro and Team plans exist, but in all three plans, you get unlimited access to all SpyFu data.
BuzzSumo—High-quality market insight (that's worth the monthly price)
BuzzSumo ($99/month; $79/month if you pay annually) allows you to dig into a certain topic by using features such as Question Analyzer, which returns the most popular questions asked on forums, ecommerce sites, and Quora about the topic of your choice: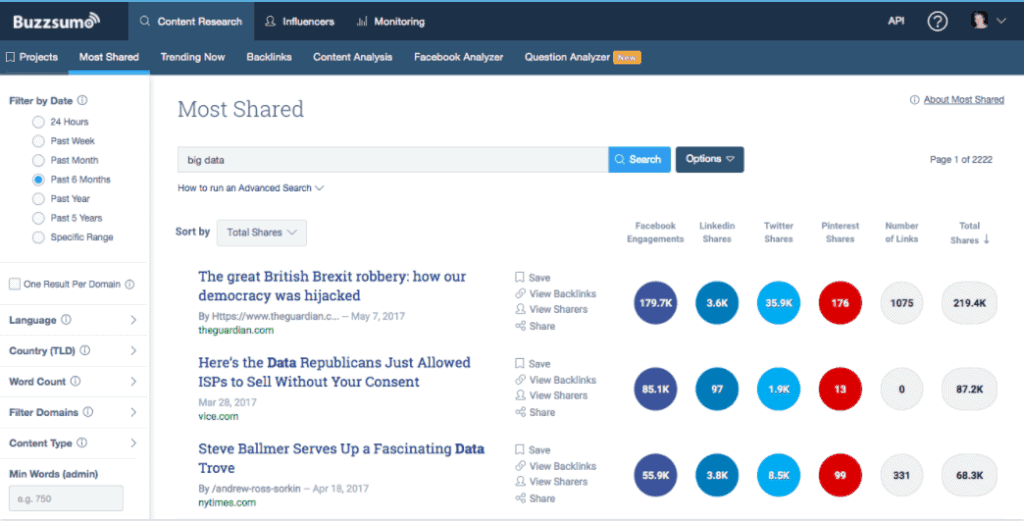 With this foundation, you can craft content that actually answers your audience's questions. While BuzzSumo is one of the pricier options, we recommend it. If your content is irrelevant, it doesn't matter how well designed or promoted it is; it won't click with your audience.

Content Design Tools
There's no point in publishing content if it's not high quality. The good news is that you don't have to be a professional photographer or videographer these days to put out high-resolution, unique, and creative visuals—and you don't need a high-flying professional's budget for tools and equipment, either.
Below are four top-notch tools to kick your content up to the next level:

Photo Editing
Two favorites from our 8 best free photo editing apps are Google's Nik Collection and PicMonkey.
The Nik Collection—8 free tools in one
Nik offers an enormous variety of free options, including:
✔Analog Efex Pro for a vintage aesthetic
✔Color Efex Pro for color correction and retouching
✔HD Efex Pro for HDR photos (particularly useful for nature shots)
✔Silver Efex Pro for black-and-white images
✔Viveza to enhance image color and tonality without filters
✔Sharpener Pro to bring out hidden details
✔Dfine to improve images via noise reduction
You can download the entire suite or each feature separately. Nik is a great tool for beginners who are looking to sharpen their editing skills.
PicMonkey—free trial; perfect for amateurs.
PicMonkey is great for amateur photographers who want to edit portraits with tools like Smooth, Wrinkle Remover, Blemish Fix, and Teeth Whitening. These tricks are particularly helpful in Facebook ads and Instagram ads.
PicMonkey also allows users to add their own stickers, graphics, and logos.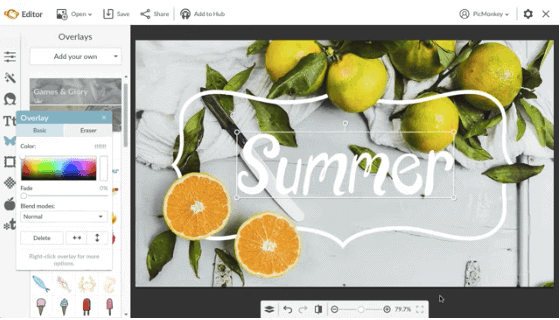 After a 7-day free trial, PicMonkey offers a Premium plan for $7.99 per month.

Video Editing
While great images continue to perform well in most ad campaigns, video is gaining ground. Facebook highlights how adding a video to a post can increase both traffic and conversions. In all cases, you should keep your videos short and direct.
FilmoraGo—Free phone app with optional add-ons
FilmoraGo is easily one of the best high-quality video editing phone apps out there. It allows you to quickly trim a video clip, create subtitles and text, speed up the content, add filters, and add overlays.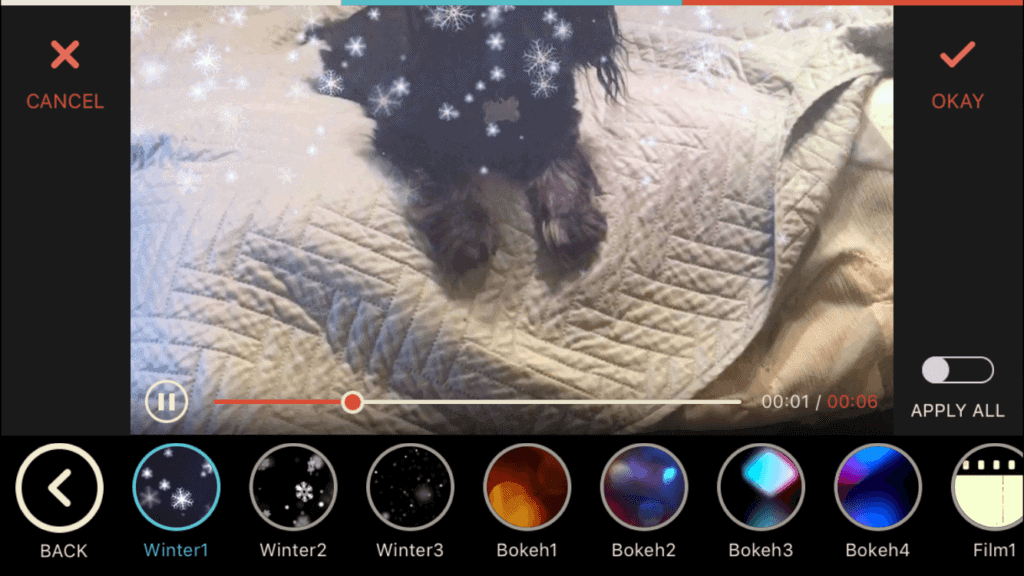 FilmoraGo is free but has additional (optional) in-app purchases. It's available for both iOS and Android.
Shakr—robust desktop tool at a low cost
Shakr is a great option for desktop video editing, with an enormous library of design templates tailored to specific companies and industries: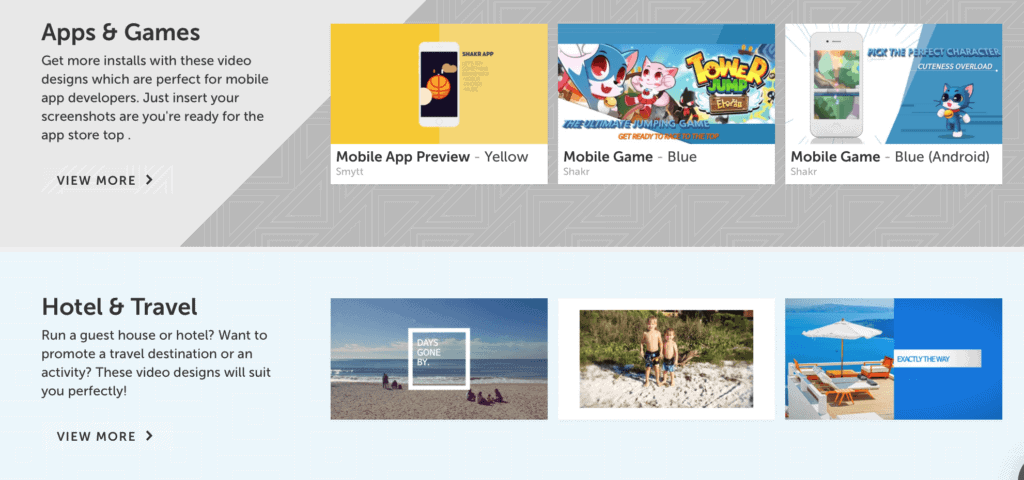 A basic subscription is $49/month. With it comes unlimited watermarked videos and 1 un-watermarked video.
Many brands still struggle to create high-quality, professional videos; these tools can give you an edge over the competition.
A few more of our favorite video editing tools include:
By 2020, it's expected that video views will account for 75 percent of mobile traffic. Get a head start on distinguishing yourself!

Landing Page and Website Creation Tools
If you're a digital marketer, particularly with the goal of lead generation, you need a great landing page.
Landing pages should be simple and focused on a single objective or CTA.
Still, since this is where a visitor arrives when they click on your Google AdWords ad, for example, the site still needs to be well designed.
Gratisography—free, incredible images to impress your audience
You want your landing page to amuse and inspire your viewers to take action.
Gratisography provides free high-resolution and whimsical photos that will make a strong impression: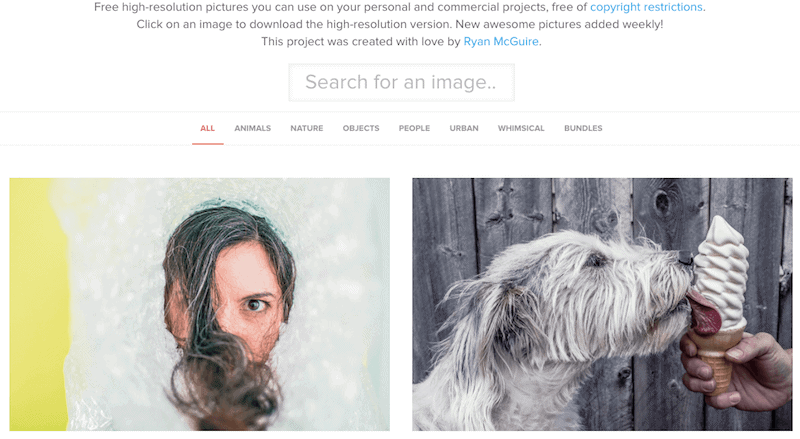 Using images that are counterintuitive or strange are proven to be more memorable than generic ones.
The more your landing page sticks with your viewers, the more likely they are to explore further.
SimilarWeb— a free basic tool for small marketers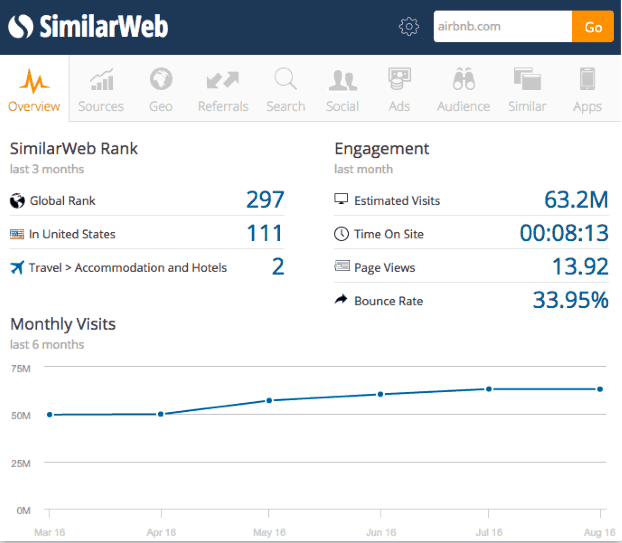 SimilarWeb is a great tool for site idea generation, including the estimated traffic of a potential website and the sources of that traffic.

(Source)
The free option gives you five searches, three months of traffic data, and one month of mobile data.
If you're creating a small handful of campaigns, this is a good starting package—with room to grow as your marketing expands.
ColorZilla— a free extension for selecting the coolest colors for your website
If you're surfing the web and come across an amazing color that you want to use, ColorZilla will allow you to get a color reading from any point in your browser, adjust it if necessary, and then paste it into your design: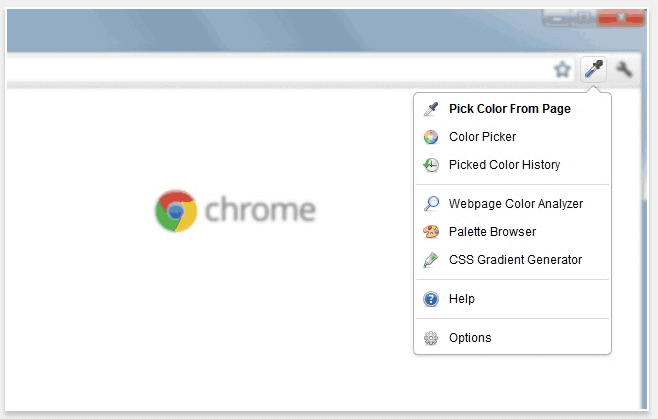 With over 5 million downloads, ColorZilla is one of the most popular extensions. If you want to craft a landing page that wows your audience, this is the free tool to create a colorful base.

Distribution Tools
After you've researched your competition and crafted beautiful, inspiring, data-driven content, you need to distribute it! Doing this in an efficient manner will multiply its effects.
Hootsuite—the master of social media management
Hootsuite has been in the business of managing multiple social accounts longer than anyone.
It remains the industry standard, with compatibility across 35 distinct social media networks.
With Hootsuite you can easily add new accounts and view and manage them all in one custom dashboard: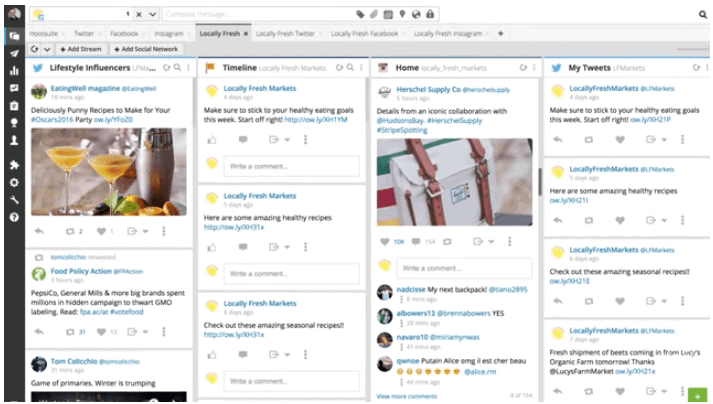 Hootsuite allows you to schedule and post content across several platforms at the same time, which is an enormous time-saver.
If you have a larger team, Hootsuite allows you to designate multiple users on a single account.
For enhanced security, account administrators can delegate specific access rights and receive notifications upon every login.
While the more expensive Business plan ticks in at $499/month, the $19/month Professional plan allows for 10 social profiles and unlimited scheduling. You also get unlimited RSS feeds, as well as analytics in real time.
If this is still a bit steep, Hootsuite free option offers up to 3 profiles and 30 scheduled messages—perfect for beginners.
TweetDeck—Twitter-focused and completely free
If your marketing strategy is centered on Twitter, TweetDeck is an excellent way to manage multiple accounts.
You can tweet, monitor, and follow new accounts simultaneously—as well as organize and build collections and keep track of lists.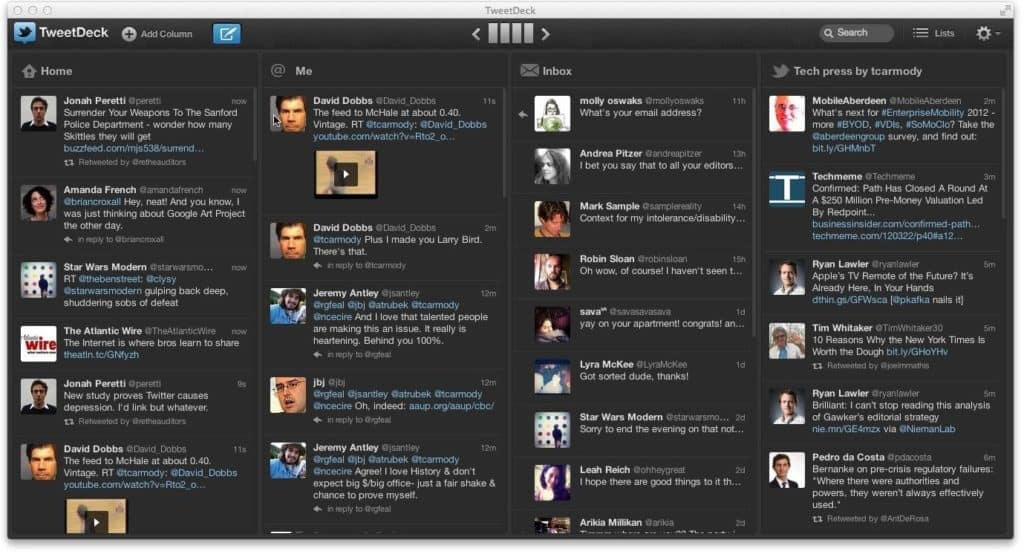 (Source)
TweetDeck's multi-column layout offers a quick and user-friendly platform for people to keep up with timelines while tracking hashtags, keywords and saved searches.

Analytis
There's always room for improvement. Understanding where you've succeeded in your marketing campaigns and where you might have fallen short begins with excellent analytics.
Google Analytics + Google Data Studio (beta)—both free
Google Analytics tops our list. It's indispensable if you're a digital marketer, marketing manager—even a CEO. Google Analytics allows you to track everything about your users—down to the minutia of what resolution screen they're on.
It also has user-friendly mobile capabilities: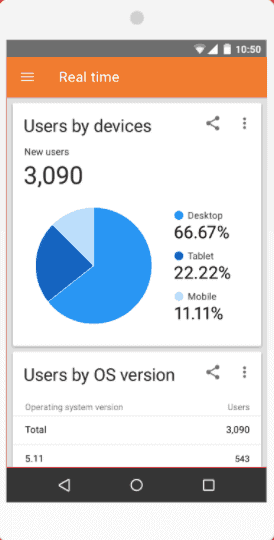 You can use Analytics in partnership with the Google Data Studio (still in beta) to create unlimited reports that include creative and shareable charts and graphs. Both are free. If you're looking for more advanced and pricier options, explore the 360 Suite.
Amplitude—a pioneer for product teams
Amplitude takes analytics a step further with its specific focus on products and is free.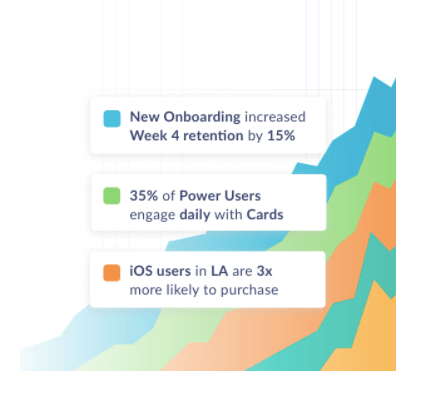 If you're a product marketer, Amplitude will help you visualize complete user journeys:

(Source)
Even when your users are anonymous, you can research certain behaviors that predict new-user retention.
You get core analytics and unlimited data history and user accounts, and you can track up to 10 million user actions per month.
Facebook Analytics—free product analytics at a granular level
With its unparalleled trove of user data, Facebook Analytics for apps, which recently emerged from beta, is especially helpful when breaking down demographic data on app users: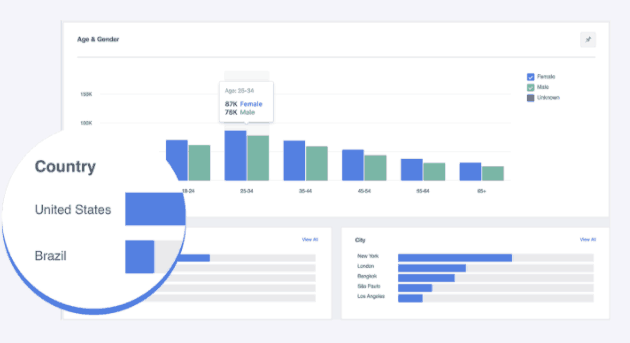 What's great about Facebook Analytics is that you can also understand how a user is engaging with your product across mobile, web, and even bots!
Like Amplitude and Google, it's free.

Tools for Continuing Education
There are so many resources that allow you to keep learning about the best, most cost-effective marketing tools.
Of course, we recommend the AdEspresso blog, where we are constantly digging into the latest trends, tips, and tricks to help marketers optimize their social media ads.
In addition, we love the Sumo blog, which breaks down the marketing strategies of the world's most successful companies into a series of concrete, repeatable steps: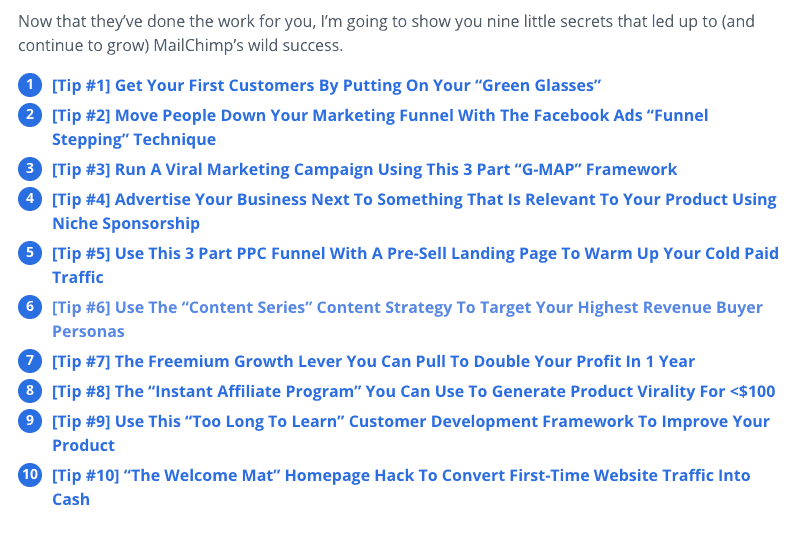 (Source)
All of Sumo's growth studies and data studies are free.
Digital Marketer is another top-notch site that is more than just a blog: The page offers detailed case studies, marketing guides, and spreadsheets.
You should also bookmark individuals like Neil Patel and Ryan Stewart for meaty, data-driven articles.
All of these sites will have links to even more resources.

Bonus Tools
As promised, here are our final "bonus tools" that don't fit into a particular category but that we could not do without:
Evernote—free and popular project management software
For project management, Evernote is an excellent, free tool. While it does have more expensive packages, the Basic option allows you to create and organize notes as you brainstorm new content and bookmark ideas for new campaigns.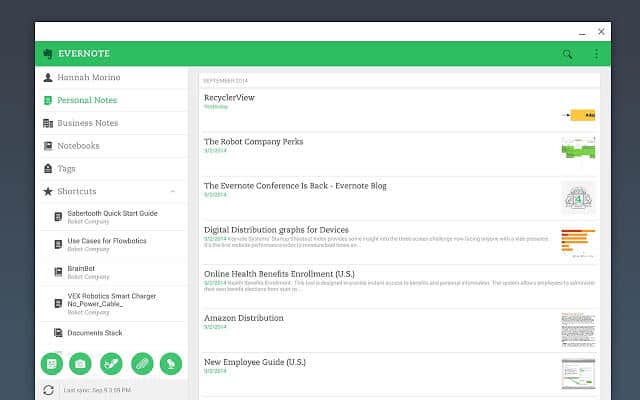 If you don't want to download the entire tool and reconfigure your current system, Web Clipper is a Chrome extension that allows you to"clip" web pages and then store and categorize them for later use.
Along with Evernote, for marketing teams, both remote and physical, Slack is critical for keeping a fun and lively record of project-related conversations. You can create specific channels based on work streams, customer accounts, ideas for content creation, and more.
Mailshake—Free email inspiration and organization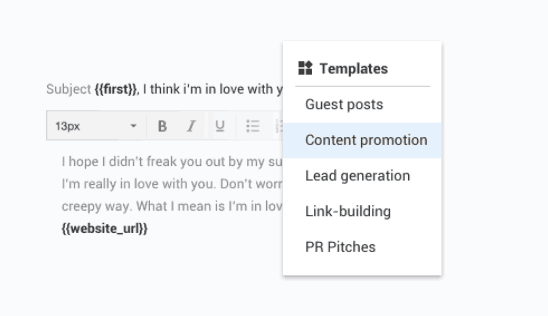 If you're targeting influencers, try Mailshake. To spice up cold emails, Mailshake offers a set of catchy, engaging templates:

Mailshake also allows you to schedule replies and promote specific content. And it's free with a Google account!
Headreach—email prospecting with a free trial + modest monthly plan
If you're specifically looking to prospect new leads try Headreach.
Email is still the channel with the lowest CPC, so it's important to utilize it well.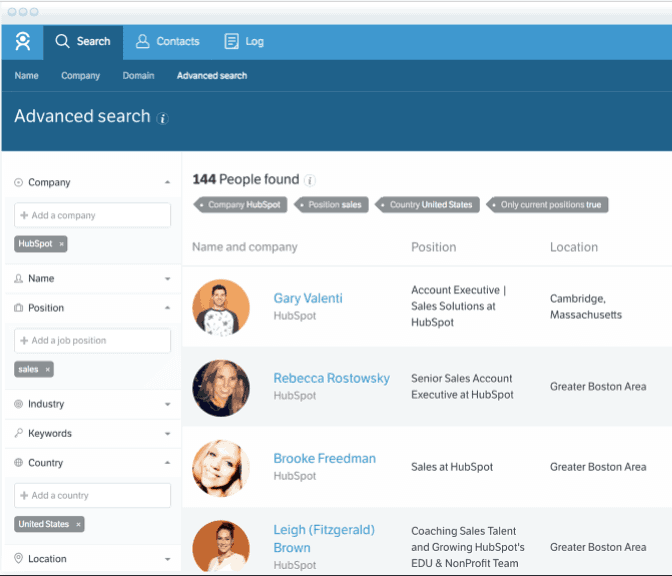 Headreach's monthly plan is $29/month and includes the ability to search 400+ million business contacts.
All data is updated daily. If you're not ready to commit, try the 30-day free trial, which allows for 10 free leads.
Sniply—free for increasing conversions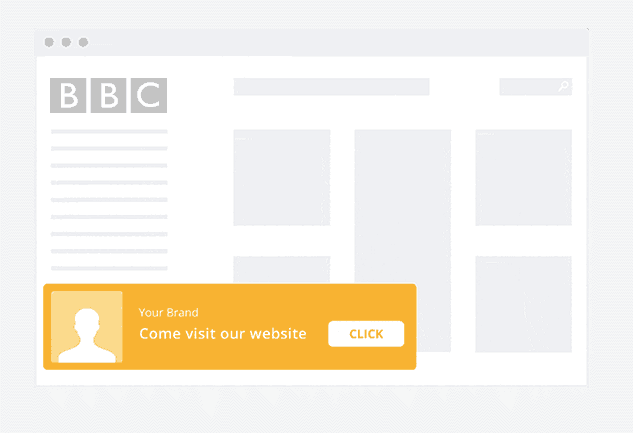 Sniply is an easy way to drive campaign goals by adding a CTA to each link you share:

Multiply your creative efforts with this quick extra step!
A free plan affords you a single team member and 1,000 clicks per month, along with customized themes, and email support. (The basic monthly plan starts at $29/month but is discounted to $25/month if you sign up for a yearlong subscription.)
World Time Buddy—Work internationally at no extra cost!
Finally, if—like AdEspresso—you're working internationally, it's important to line up your time zones when scheduling posts!
World Time Buddy makes it so you don't have to count backward and forward to be sure you're in sync with Europe, the U.S., Asia, and beyond, depending on your target audience.

Getting started is easy: Just add locations, set your home location, and mouse over the hours to see the time conversion. You can order the locations in any way you choose.
Email Finder—Find the email addresses behind any website!
So, now you want to find someone to work with, reach out to a person or maybe just want to ask a quick question, but how can you reach them? Email Finder is an email lookup tool created by Hunter, used by 2,000,000+ professionals and chosen by such companies as Microsoft, IBM and Google.
This tool can help you connect with any professional. Just add the first and last name of the person you need to reach out to and the website's domain and you'll get the verified email address in seconds. Finding the right person to talk to can speed up your work and Email Finder will do it for you
Hunter provides 25 free email lookups and 50 free email verifications per month to their users with exceptionally cost effective plan. Starter Plan starts at $49/month.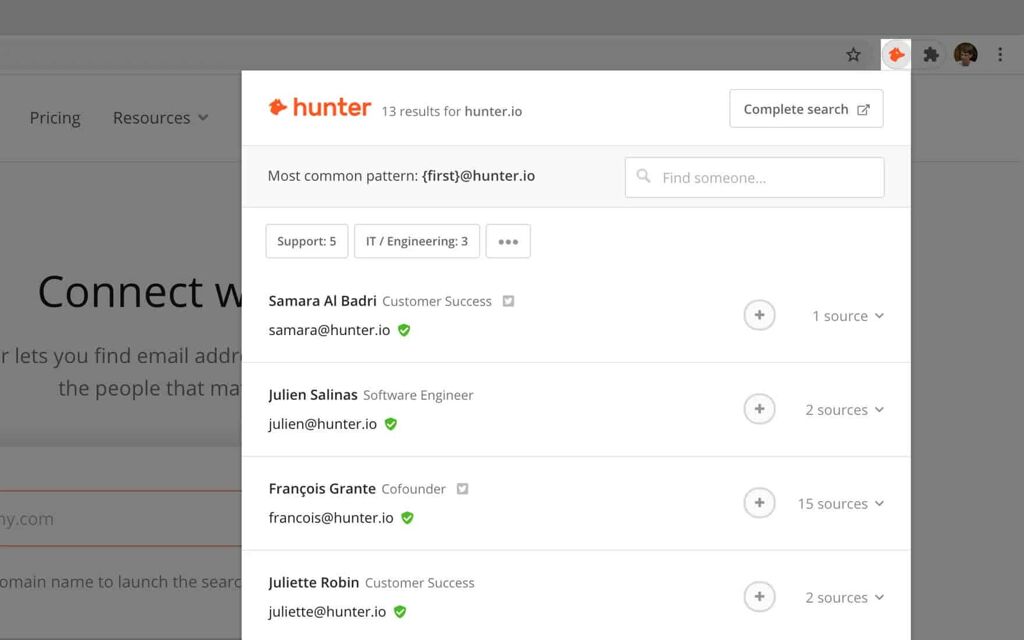 (Source)

Add Your Thoughts
It's so important for marketers of all sizes to stay up to speed.
You don't have to have a big budget or large team to be the savviest marketer out there.
You just need the right resources.
With these free (or inexpensive) marketing tools you'll save time and money, create high-quality content, and drive more-targeted campaigns.
Plus, they can be a lot of fun to experiment with.
What do you think? Are these your favorite free or inexpensive marketing tools, or are there others you would add to the toolkit? Let us know in the comments below.