Reading Time:
2
minutes
Asia's First WordPress Event of the Year
The first-ever WordCamp Asia will be held in Bangkok, Thailand on February 21-23, 2019. In the past years, there have only been two WordCamp flagship events in the world, the first is the US WordCamp and the second is Europe Wordcamp. Finally, the world's 3rd flagship WordCamp is coming to Asia, the largest and the most populated continent in the world.
Asia has a total of 127 WordPress Meetup Chapters across the 23 countries with over 73,000 members and has held 137 successful WordCamp events according to Naoko Takano, the Global Lead Organizer for WordCamp Asia. A normal WordCamp event approximately has 500+ attendees while WordCamp Asia 2020 expects to have at least 1000 attendees from all around the world, hoping that this event could strengthen the WordPress community in Asia. Thailand was chosen as the first country to host WordCamp Asia because of its affordability and ease of obtaining visa especially for those who are coming from different countries.


WordCamp Asia 2020, WordPress event for all
WordCamp Asia's organizers promise to make the event inclusive and affordable for everyone. and it will surely be an interactive event. If you worry about WordCamp being boring don't worry! WordCamps are meant to be informal in order for the attendees to be comfortable as they can be, in that way the community can easily bond with each other.
The event will start its first day with a contributor day where existing and new contributors can work together to make WordPress even better and the best part about this, is that your skillset does not matter here, everyone is welcome to join and contribute. We can assure you that Contributor Day will be positive and fun for everyone.
Following Contributor Day would be a two-day conference filled with new learnings coming from our trusted speakers who are WordPress experts from around the globe. The event also has included booths from more than 20 sponsors for the attendees to visit. On the last day of WordCamp, there is going to be an after-party to follow the old tradition of WordCamp which is exclusive for the attendees to grab a drink with their new friends and discuss more about WordPress. So if you're having thoughts on joining the WordCamp 2020, fret not! We can assure you that every penny that you will spend on this event will be worth it. We hope to see you at WordCamp Asia 2020 in Bangkok Thailand!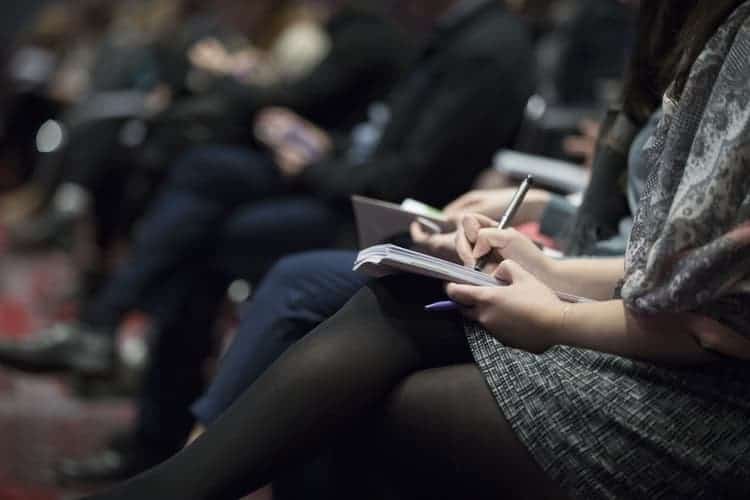 Be one of the WordCamp Asia 2020's Sponsors!
If you wish to be one of the generous sponsors in one of the biggest WordPress events, you can apply for WordCamp Asia 2020 sponsorship and get exciting and affordable sponsorship packages.
Register and get your WordCamp Asia 2020 ticket today before it runs out. To get the latest updates about WordPress's biggest event you may also follow WordCamp Asia on their social media accounts: